Happy Days Accommodation, The Perfect Rural Retreat.
Happy Days is a dog friendly motel style accommodation that is central to Sale, Longford, Maffra, Stratford and Heyfield in Gippsland, Victoria, which is ideal for those involved in trade projects or those requiring to conduct business in our region such as the RAAF Base, Esso, roadworks and the like.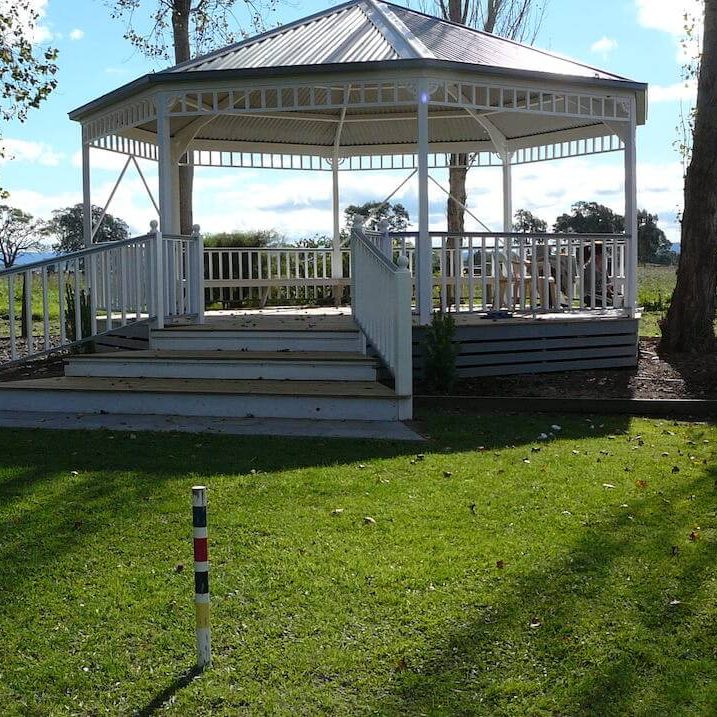 Remember That Special Event
Happy Days is an excellent venue for weddings here in our own grounds with accommodation included.  The Tinamba Hotel, Mewburn Park, Blue Gables, The Vines on Avon and Kilmany Park, are local popular wedding venues nearby to us.  Happy Days Accommodation is perfect.

Ample undercover parking also parking available for articulated vehicles
Happy Days Accommodation is a welcoming escape away from the fast paced daily lives for you, your fur babies, family, clubs and group gatherings set in a tranquil environment. Your suite is charming and spacious, each with their own ensuite, reverse cycle air conditioning, television and bay window; opening out to the private guest courtyard with solar heated pool and gas heated spa.
The guest kitchen has all the amenities of home, including full sized refrigerators and all weather barbeque areas. Breakfast and late check out is complimentary
The Perfect Place For The Perfect Wedding
Ideal for groups ,gatherings for recreational interests, celebrations & weddings - guests, family and friends.
Even your pooch!
The Rail Trail is only a short distance from your front door.  Outdoor pursuits such as The Blores Hill Mountain Bike Track, Newry Motocross, Lake Glenmaggie (boating, fishing);  Maffra, Newry and Heyfield Golf Courses, Tennis and Squash Clubs and Maffra Gymnastics are also in close proximity.
We must also mention The Maffra, Boisdale, Heyfield and Stratford Football/Netball Clubs. Set on five acres, with a vista of rural and mountain scenes, the views are enchanting.
The surrounds are perfect for your fur baby, photos and bubbles on the rotunda.